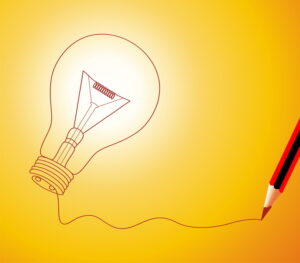 Have you ever wondered what it would be like having to live by candlelight again? It might sound fun for a minute of course, but we find that candles are better for mood lighting and fun than for a daily light source. That's why we are happy to provide the professional expertise needed to keep your electrical lights up and running.
When it comes to your home's lighting, there is more to consider than just what type of lightbulbs you buy. And that will become shockingly apparent when the lights in your home decide they won't cooperate with your needs. If you are battling with flickering or dimming lights it may mean you need some help from an electrician. Let's discuss why.
The Cause of Lighting Issues
In most cases, flickering lights, or lights that flash brightly and then dim, are indicators that you need to schedule an electrical repair in Flatwoods, KY. But if you are wondering what is causing this strange issue with your indoor lighting, we can give you a few possible explanations.
Bad wiring work. Did the person who lived in your home before try to do some wiring work on their own? Or perhaps someone in your home currently tried their hand at running some wires in a new way. We understand the desire to DIY some things around the home but wiring shouldn't be one of them. It can lead to electrical problems that only worsen over time (flickering lights can become dead ones).
An overloaded circuit. Modern homes require a lot more power to keep running than they used to. If you have an older electrical panel, your increased energy usage may lead to some trouble with overloaded circuits which can cause those fluctuations with your lights. Frequent circuit trips aren't something to ignore.
Power surges. Has there been an increase in power surges in your home? If you have older wiring or an older electrical panel this can become an increasing problem. Surge protection can help as long as it is provided by a professional electrician. However, it is worthwhile to see what else your electrician can find to reduce these problems such as addressed bad wiring.
We Can Address Any Electrical Problems In Your Home
The professional electricians on the team at Air Supreme Heating and Air Conditioning can help identify the root cause of your flickering lighting trouble and address is in an effective manner. Whether that means helping fix your wiring, replacing old wires, fixing a bad circuit, or installing a surge protector, you can rely on us to get the job done right.
You can turn to our team for a wide variety of electrical needs, ranging from repairs to replacements. We can handle installing whole-house generators or indoor lighting systems, replacing and hardwiring your smoke detector, repairing or upgrading your electrical panel, and more.
When you need electrical work done right, come to the pros you can trust.
Contact Air Supreme Heating and Air Conditioning today. We are proud to be Your HVAC experts in Flatwoods, KY.