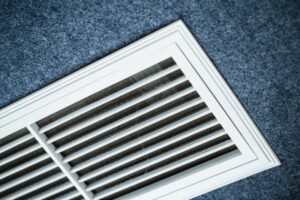 You depend on your air conditioning system to keep your home comfortable throughout the year. However, if your air conditioner is on its last leg you won't be able to enjoy much comfort at all. A new AC unit may be in order if your current one is getting way too old and way too inoperable.
If your AC needs an upgrade, it means you'll need to figure out the next system for your air conditioning replacement in Flatwoods, KY. But which one is the right one for you? We have some information to help you choose which one is the best option to meet your comfort needs.
What Are Your AC Unit Options?
These are the possible systems that you are going to be choosing from to help keep things cool at home:
Central air conditioners: These are large, ducted systems that can keep an entire home at an even, comfortable temperature. Investing in one of these is great if you already had a central AC. Make sure to consider energy-efficient versions of this system such as an inverter AC.
Heat pump mini splits: Heat pumps use a combination of a condenser unit and an indoor evaporator unit in the form of an air handler. These systems can reverse their refrigerant flow, allowing them to both heat and cool your home. Heat pumps take up less space and are highly efficient.
Ductless heat pumps: Lastly, you can also look into a ductless air conditioning option. These systems are great for homes that are smaller or older than cannot accommodate ductwork. Ductless heat pumps are going to be a great space saver too.
Factors to Remember
Choosing a new air conditioner isn't a matter of just picking any system that looks good. Remember to consider these factors when making your selection:
The size of your space: How big is the area that you need to cool down? A bigger home may need a more powerful air conditioner.
If your home has ductwork: The ducts in your house are required for your central AC or a heat pump. If you don't have space, or you don't want to install ducts, you may want to go with a ductless option.
Energy efficiency: No one wants an inefficient air conditioner! Make sure to consider the SEER or EER rating of your future AC unit. You don't necessarily need the highest rating–make sure to find the right energy efficiency rating for your home specifically.
Choosing your next air conditioner may be a bit tricky. However, you aren't alone in this! Our team is here to help you with this next step in your home comfort journey. We can help assess your comfort needs and choose the best possible system to meet those needs.
We are family-owned and operated and we've been in business for over 30 years. Our goal is to make sure that we always exceed your expectations.
Contact Air Supreme Heating and Air Conditioning to schedule your next AC system replacement. We are Your HVAC experts in Flatwoods, KY.