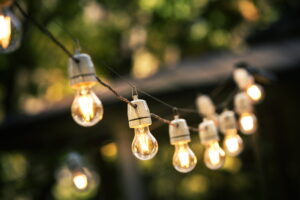 The summer season is prime time for enjoying plenty of activities outside. Whether you are hosting a family barbecue or simply trying to get as many hours in with the kids out of the house as possible many of us are going to hate to let the fun stop when the sun sets. The fact that things don't cool down too much after the sunsets doesn't exactly help.
We can help you snag some extra hours outside. While we can't force the sun to stay up for longer, we can help light up the space around your home to allow you some extra time to enjoy in the yard.
Come to an electrician in Grayson, KY to discover your options for adding outdoor lights to your home so you can pack in as much fun as possible this summer.