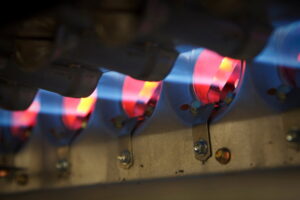 How is your furnace doing? Is it running effectively right now or are you having some problems with this system? If you have been fighting to stay warm, then it may mean that you need to schedule a furnace repair in Ashland KY. But how can you be sure this is the case?
Well, we are quite confident that the reason your furnace isn't working right isn't bad luck. You are either going to need repairs or you may need to just replace your system outright. For now, let's focus on what the signs are that you need to get repairs for your furnace before you need to get a new system altogether.
7 Signs Your Furnace Needs Repairs
If your furnace heater needs to be repaired, it is best to get the service taken care of sooner than later. Here are the signs that it is time to reach out to a professional for assistance.
Bad smells: When you run your heater do you notice things start to smell a little strange? It could be a dirty sock smell, the smell of burning electrical parts, or even the smell of rotten eggs. Whatever you smell, you'll need to get it checked.
Odd sounds: How does your system sound when it is in use? If you hear concerning noises, such as rattling, clicking, booming, shrieking, or hissing, when using your furnace, it is best to turn it off and get a technician to check the system.
Weak airflow: How strong is the airflow from the vents in your home? If you have noticed that it is getting weaker than usual, it is worthwhile to get the system repaired. There is more than one problem that can cause this issue.
Cold spots: Maybe some rooms are warm but others are cold no matter what you do. These are known as cold spots and are a big indicator of trouble in your system.
Short cycling: Your furnace turns on and starts to produce warmth only to shut off after only a few brief minutes. This leaves you cold and confused. It is known as short cycling and can create serious problems for your heater so make sure to get it fixed soon.
High bills: Take some time to compare your energy bills from the past couple of months with those of last year. Is there an increase? Or did you notice sharp spikes in your energy use over just the past month? Higher energy bills are a warning that your furnace is having trouble.
No response: Last but certainly not least, if you turn on your furnace only to discover that it doesn't respond at all then you absolutely need repair. This could be a disconnected electrical component or something more serious. Whatever the case, you need a technician to get things working right again.
If you are having trouble with your furnace? If so, our team is here to help. We employ experts who know exactly what to do to diagnose the core problem and address it the right way.
We are your HVAC experts in Flatwoods, KY. Contact Air Supreme Heating and Air Conditioning to schedule an appointment.