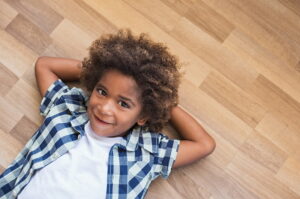 It is time for you to call it quits on your old, faulty heater? If you'd describe your heater as "faulty" then we'd say absolutely yes, you need to upgrade your system. There are other warning signs of course but that one tends to be a pretty straightforward red flag!
But all the red flags in the world may not be enough to overcome someone's hesitation to upgrade their system. After all, this is a big investment and you want to make sure that you aren't making a big purchase unnecessarily. We understand that completely! This is why we want you to know why upgrades are worth every penny.
Let's say you already see the signs that your system is wearing out. Is there a reason to upgrade your heater before it fully breaks down? Yes!
5 Ways You Benefit From Upgrading Now
If you are hesitating on getting that upgrade done on your heater, we want to help. Here are the benefits you'll enjoy when you get the upgrade taken care of ASAP.
Low energy usage. Older heaters are going to use more energy than newer models. An upgrade will help you reduce your energy usage by more than you might think possible. The great part is that you'll enjoy lower energy bills without compromising your comfort levels.
Better heating. Newer systems are going to provide better heating capacity, no matter what. The new technology that comes with a system upgrade can offer more exact and energy-efficient comfort.
Fewer repairs needs. Older systems may be more likely to develop frequent repair needs which can be bothersome. An upgrade will negate repairs needs for several years after a professional installation and maintenance.
Lower repair costs. Not only does an upgrade reduce the chance of repair needs, but it will also translate to lower repair costs too. Newer systems don't need pricey repairs nearly as often as an older system would.
Increased safety. We aren't saying that your current system is dangerous. However, older systems are prone to developing issues that can create safety hazards. Don't wait! Keep your home and your health protected with a new system.
When you upgrade your heating system with the help of a professional technician, you'll enjoy noticeable benefits. This only applies to a professional upgrade though! DIY attempts are likely to end up costing you an entire system instead of giving you the upgrade that you need. With the help of a trained technician, you can enjoy knowing that your new heat pump or furnace will have the best possible start.
Whenever you need help with upgrading any part of your HVAC in Hurricane, WV, you should always come to a team of professionals like ours. Our team can provide the quality of service that you need. We can even offer great rebates too
Need a new heater in your house? Contact the experts at Air Supreme Heating and Air Conditioning to schedule your system upgrade today. Proud to Be Your HVAC experts in Flatwoods, KY.