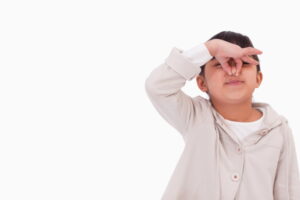 Did you know that there is another factor to your home comfort that is just as important as the temperature? It's true: its your indoor air quality. The air quality inside your home is going to play a huge role in keeping your comfortable and, in some cases, can even impact your health.
So we have a question for you: What is your indoor air quality like? If you aren't even sure where to begin answering that question, it's okay. We've here to help. We can provide some info on what impacts your indoor air quality and the systems that we can provide to help give things a boost.
What Is Your Indoor Air Quality?
If you haven't encountered this term before, we don't blame you for your confusion. Indoor air quality often isn't even considered when trying to improve home comfort. But learning about it now can help you further down the road!
Indoor air quality (IAQ) is exactly what it sounds like: the quality of the air in your home. If your IAQ is good, it can help keep you comfortable. If your IAQ is bad, it can reduce your comfort and even hinder your health.
What Impacts Your IAQ?
So what is it that can help or hinder your home's IAQ? There is more than one factor that can impact the air in your home. These can include:
Airborne debris like dust, pollen, and fur
Humidity levels that are too high or too low
An excess of old smells lingering around the house
Stale, over-filtered air
These and other factors can impact the quality of the air in your home. If you are having trouble with one of these factors, we have systems that can help.
3 IAQ Systems to Help Common Issues
Here are three key IAQ systems that can provide a major improvement for your IAQ and, be default, your home comfort too.
Air filters: These aren't the filters built into your HVAC system. Air filter systems are actually added to your ductwork where they are able to capture airborne debris passing through your ductwork. This allows them to clean the air being pumped into your home so you can enjoy clean, temperature-controlled air.
Air purifiers: Adding an air purifier in Barboursville, WV to your home is another great way to boost your IAQ. These can be a stand-alone addition to your HVAC system or can be used in combination with an air filter. Air purifiers can use UV light or electricity to tackle airborne contaminants ranging from dust to viruses and mold spores. Purifiers can even help address lingering smells!
Humidifiers: Last but not least, if you are noticing that the air in your home is on the dry side, a whole-house humidifier can be a great help. We know humidity is often seen as the enemy but during winter, getting a balanced level of moisture in your home can boost your comfort and reduce the strain on your heater.
Not sure what IAQ system is going to be the best help for your home? Not to worry, we can assess your indoor air quality to help pair you with the best solution.
Contact Air Supreme Heating and Air Conditioning to get started. We are Your HVAC experts in Flatwoods, KY