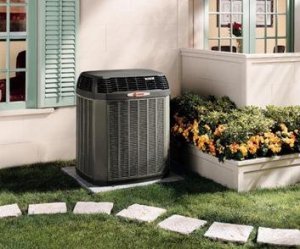 There isn't just one choice when deciding on an air conditioning system anymore, and we aren't talking about adding window units to the list. Today you can choose the air conditioning system for your whole home that best suits your needs.
Whether you need installation air conditioning services in Ashland, or you need a replacement system, it is a good idea to take a moment to learn a bit more about your AC options. Today we want to give you some details on both central and ductless air conditioners and what might make one of these systems a perfect match for you.
Let's jump in.
What to Know About Central Air Conditioners?
A central air conditioning system is one that utilizes and outdoor condensor unit and an indoor evaporator unit to cool the air in the your home and distribute it. Central AC systems have been around for a lot while and these are what most people picture when they think of an AC unit.
Today's central cooling units are made to be highly energy-efficient and effective when it comes to keeping your home comfortable. These systems are great for providing a nice, even temperature throughout the home.
What's the Deal with Ductless AC Systems?
Ductless air conditioning systems are a little newer to the market but they are already known for being effective and somewhat more efficient than their central AC cousins. A ductless air conditioner works with the use of an outdoor unit and a number of air handlers placed throughout your house.
Ductless systems are able to operate without the use of ductwork. This is because the air handlers take care of the process of cooling and distributing cooled air in the rooms in your home. The benefit of this is that you never have to worry about losing energy and comfort due to duct leaks or dirty ductwork.
As an added bonus, ductless systems are able to produce both cool and warm air thanks to their ability to reverse their flow of refrigerant.
How to Decide on Your Air Conditioning System
Both the central air conditioner and ductless AC unit are great options to help you keep your home cool, dry, and comfortable. But how do you choose between these two great options? You choose whichever one is going to meet your needs best. For example, if you don't have room for ductwork, a ductless system would be ideal. On the other hand, if you want even cooling throughout your entire home every day, you may want to consider a central AC. It all depends on your needs.
Still not sure about which system is right for you? We can help. Our business is family-owned and operated and we are manned by a staff with over 30 years of industry experience. You can come to us with any questions you have and be assured of great service each time. We provide great customer service at no risk
Contact Air Supreme Heating and Air Conditioning to schedule your service with a professional technician. We are your HVAC experts in Flatwoods, KY.