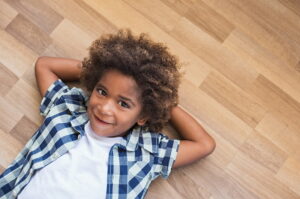 When you need AC repair in Ashland you might hesitate over the idea of being without the use of this vital system for any amount of time during the summer. However, delaying can leave you with a completely broken down system that requires a replacement instead, which is more expensive and time-consuming!
If your system needs repairs it is best to reach out for expert service today! You can count on our team to get your air conditioner working right in a timely manner. But how can you stay cool while we work on your system?
Our team is here to help. Let's explore some ways that you can stay a little cooler while our experts get your AC up and running again.
5 Ideas to Help You Stay Cool During Your AC Repairs
Your air conditioner needs repairs. However, that means that you need to turn your air conditioner off. This can make keeping cool a little tough. Our technicians will work as quickly as possible of course but the service may still take a bit of time. Here are some tips to help you stay cooler while your AC is being fixed.
Keep the curtains and blinds closed: Sunlight brings in a lot of radiant heat that will, of course, heat up your home. This is why it is a good idea to try to keep windows covered as best you can. Doing so will help reduce the amount of heat that enters the house and helps keep things somewhat cooler for a longer amount of time.
Keep windows closed too: Even if the windows are covered with curtains, if you leave those same windows open, warm air will get into your home. Double-check that all of your windows (and doors) are kept closed to keep warm air outside.
Drink plenty of cool fluids: Staying hydrated is going to make a huge difference for you in the long run. The better hydrated you are, the more easily you can sweat which helps keep you cooler as this is your body's natural cooling process!
Use those fans: Ceiling fans, box fans and stand-alone fans alike can be used to help you feel cooler, even if your AC is off. This is because the increased airflow will help you sweat more which, again, helps you feel cooler. Plus, they use a minimal amount of energy to operate.
Avoid the use of the stove or oven: Now is the time to break out the charcuterie board at dinnertime. Dig into the sliced veggies and hummus and other cold food. This can help you avoid the use of the oven or stove which will prevent the addition of heat into the home.
Expert Service In a Timely Manner
When you need your air conditioner fixed up quickly, you'll want to come to our team of experts. The technicians at Air Supreme Heating and Air Conditioning can work to help with almost any air conditioner and fix a majority of system issues. We know that time is of the essence so we know to get the job done fast and effectively!
Contact Air Supreme Heating and Air Conditioning today to schedule an AC service with Your HVAC experts in Flatwoods, KY.