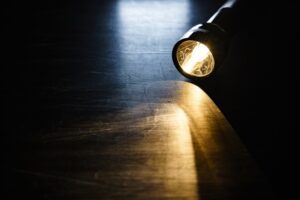 Having a power outage is a big enough problem on its own. You have to worry about getting power flow restored to your home and make do until then. We don't mean to add to your plate but, when the lights do come back on, you may still have trouble to deal with. Why? Because the interruption in your electricity may lead to a power surge.
If you are looking for help protecting your home in case of electrical issues, it may be time to talk to an electrician about installing a surge protector. This relatively easy addition to your electrical system can make a huge difference if and when your home encounters problems with your power.
What is A Power Surge?
Power surges happen a lot, believe it or not. You have a steady flow of electricity through your home and whenever your turn off an electrical appliance, it creates a power surge of energy back through the rest of the electrical system.
Now, these small power surges aren't a huge issue if your electrical system is up to date. However, they can become a bigger problem if your wires or electrical panel are older and outdated. What's more, in cases of a larger power surge, even a newer electrical system can be at risk.
Small power surges can lead to accumulated damage that ages your systems more quickly while large ones can cause severe damage in a manner of minutes.
The Impact of a Surge Protector
You can't exactly unplug every electrical system from the wall whenever you finish with them. Appliances like your refrigerator, air conditioner, heater, and others all have to remain connected. But this leaves them at risk of contracting damage from power surges, both small and large. That is, unless you have a surge protector
Surge protectors are often misidentified as the power strip you plug into your wall. Real surge protesters, also known as whole-home surge protectors are installed as a part of your electrical panel. Here, these parts of your electrical system help to combat the negative impact of power surges.
If there is a small surge, the protector can absorb and redirect it. Likewise, if there is a large surge, the surge protector can redirect a majority of the energy and absorb the rest. After a large power surge though, your surge protector may need to be replaced–this is a far more affordable and easy repair to make rather than replacing one or more large appliances!
We Can Help Your Electrical System
Does your electrical system have a surge protector yet? If not, it may be time to invest in one, especially if your area sees blackouts once a year or more. This investment can save you a lot of money, time, and stress over the years!
If you need a surge protector installation, electrical system repairs, or any other services, you can reach out to an electrician in Ironton, OH on our team. We are the experts you can trust to get the job done right.
Contact Air Supreme Heating and Air Conditioning to schedule an appointment. Your HVAC experts in Flatwoods, KY.