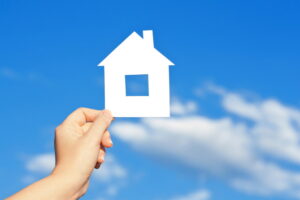 No one enjoys walking through a dust cloud. Dusty and dirty air can aggravate respiratory distress and create other troubles too. With that said, you probably don't feel like you have a full dust cloud in the house. But are things dustier than you'd like?
If you have noticed that the air in your home is dirtier than you'd like, it is worthwhile to investigate ways to improve your indoor air quality. How can you do that though? With the help of our experts, you can get an indoor air quality system into your home that can really help clean things up such as an air filter.
What Is an Air Filtration System?
One of the most common and easily helpful systems that you can install in your house is an air filtration system in Ashland, KY. This system is not the same thing as your HVAC system filter. Your HVAC filter keeps dust out of your AC and heater but doesn't really do much to improve the air quality in the house. In contrast, an air filter is made to improve your home's indoor air quality by capturing and removing airborne contaminants.
An air filtration system is able to clean up the airflow throughout your home. This is because it is placed within your ductwork where it filters everything pushed out of your HVAC systems and into the house.
How Air Filters Help
Air filters clean the air using a semi-permeable membrane to capture dirt and other debris in the air flowing into your house. This is going to help improve things in the home in more ways than one, including:
Less dust around the home: When there is a higher level of dust in the air in your home, it will settle on the flat surfaces of your furniture. Lots of dust will end up getting things dirty quickly. With an air filter though you won't have to dust as often to keep the debris at bay.
HVAC filters don't get dirty as fast: Your HVAC filter is going to capture debris out of the air in the home's air. Poor air quality will lead to filters that become dirty far more quickly. But with an air filtration system, you'll enjoy less dust in the air which will have your HVAC system filter last longer.
HVAC systems operate more effectively: When you have cleaner air in your home it is also going to help your AC and heater operate more effectively and efficiently. Cleaner air is easier to heat and cool overall and less likely to muck up your systems' internal components.
Do You Need Help With Your Home's Air Quality?
And air filtration system that is installed by our team of professionals has the ability to improve a lot in terms of your home comfort and even your health. But is it worth it? We'd say yes if you are dealing with a frequent need to need, poor respiratory health, increased allergy issues, frequently clogged HVAC filters, and more.
When you want to improve your indoor air quality, come to your HVAC experts in Flatwoods, KY. Contact Air Supreme Heating and Air Conditioning to get started.